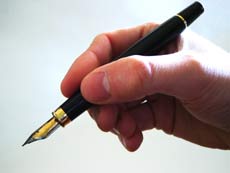 Preventative Solutions
Time is Money
It is clear that strategies for fast and effective dispute resolution are particularly important for business and commercial enterprises.
We understand that on-going disputes are organic in nature and often spiral out of control spreading throughout an office, department or entire organization.
Disputes are costly because they often cause stress and sick leave, waste valuable time and resources, negatively impact on cooperation, teamwork and productivity, and lead to bullying and violence which ultimately result in loss of trained and experienced people.
Thus, it is important to have preventative solutions in place that resolve disputes at the earliest possible opportunity before they negatively impact on productivity, sales and your bottom line.
Such preventative solutions may include:
Informal focus groups and discussions;
Satisfaction surveys;
Reporting or complaint mechanisms;
Grievance procedures;
Internal dispute resolution processes; and,
Specialised intervention or referral.
We have experience helping a variety of government and non-government organizations improve quality service delivery through identifying, developing and implementing "Best Practice" policy and procedures regarding internal and external communication and reporting, occupational health and safety, as well as incremental systemic improvement strategies.