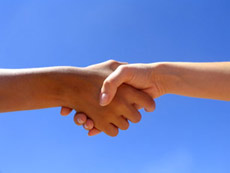 About Us
Professionally Accredited
We are legally trained and accredited specialists in resolving disputes.

We are a registered Family Dispute Resolution Provider with the Commonwealth Attorney General's Department.

We are accredited to issue Family Law Certificates under section 60I of the Family Law Act 1975 and the Family Law (Family Dispute Resolution Practitioners) Regulation 2008.

Extensive Experience
You can have confidence in our extensive experience working in highly complex matters.

For more than fifteen (15) years, we have helped hundreds of families find long lasting resolution.

We specialise in:
Parenting Matters
Grandparent Matters
Property Matters
Legal Aid Matters
Solicitor Assisted Negotiations
Care and Protection Matters
Litigation Intervention Matters
Parenting Plans
Consent Orders
We are continually training and updating our professional skills to maintain our high practice standards to better support you to find long lasting resolution.

Service Locations
Our high quality, low cost professional dispute resolution service is available across the following regions:
Newcastle
Lower Hunter
Upper Hunter
Central Cost
Greater Sydney (City)
Western Sydney
Mid North Coast
MaCarthur
Other towns/regions available upon request

Service Delivery
We offer a variety of service delivery options available to accommodate and support the diversity of clients that we work with on a day-to-day basis:
Face-to-Face
Shuttle Face-to-Face
Telephone
Shuttle Telephone
Any Combination
We are proud of the state of the art conference facilities and telephone conference services that we offer to all of our clients.


If we can be of assistance please contact us for a chat or for more information.